You can add a Chaos Control widget to your main screen to see the tasks from the "Due Today," "Due Tomorrow," and "Chaos Box" lists without opening the app.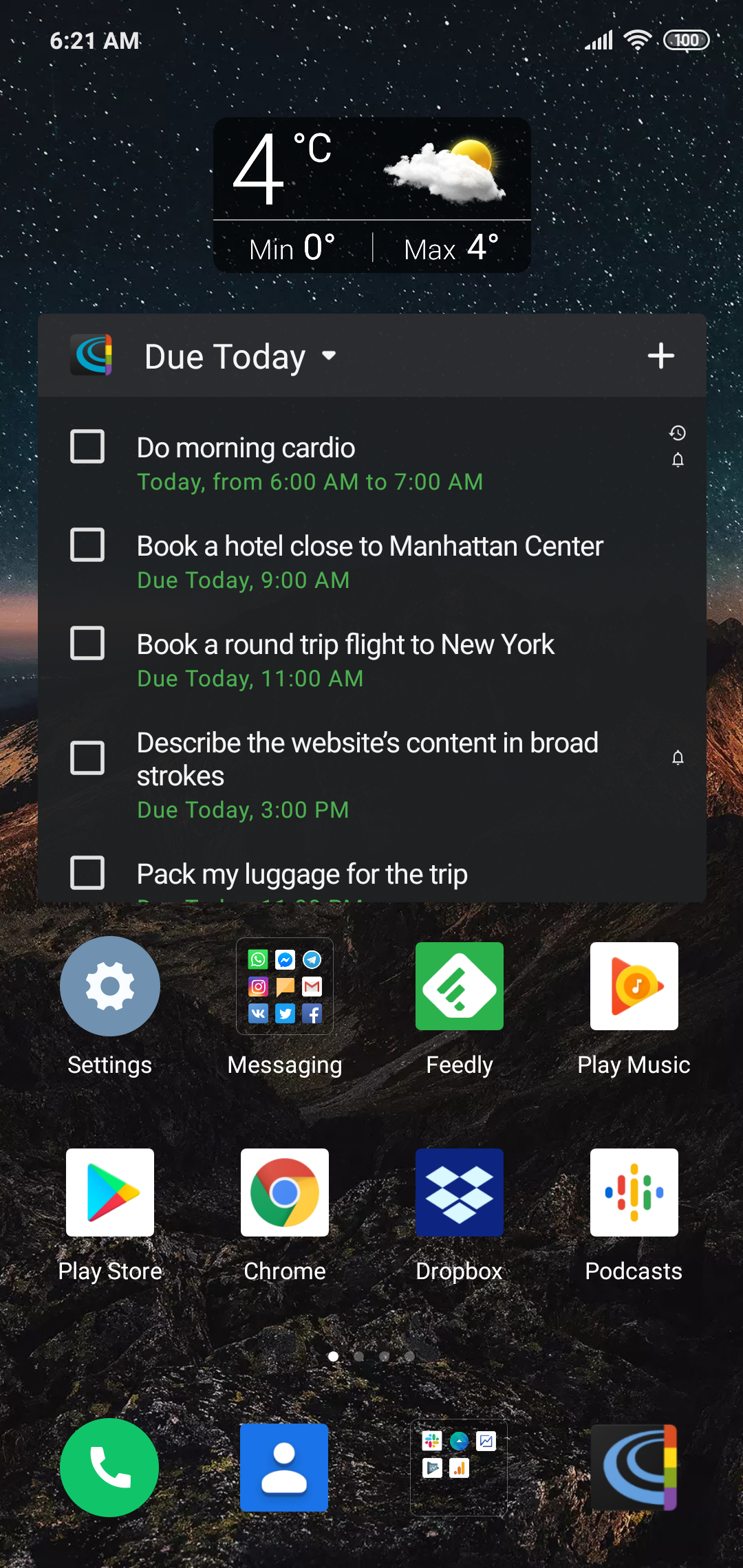 You can add the widget using the standard "Widgets" menu, which is usually activated by a long-tap on a phone's screen. Just choose the Chaos Control widget from the list of available options and place it wherever you please. As soon as you do that, the widget customization dialog will open. You can choose between the light and dark themes and change the widget's transparency.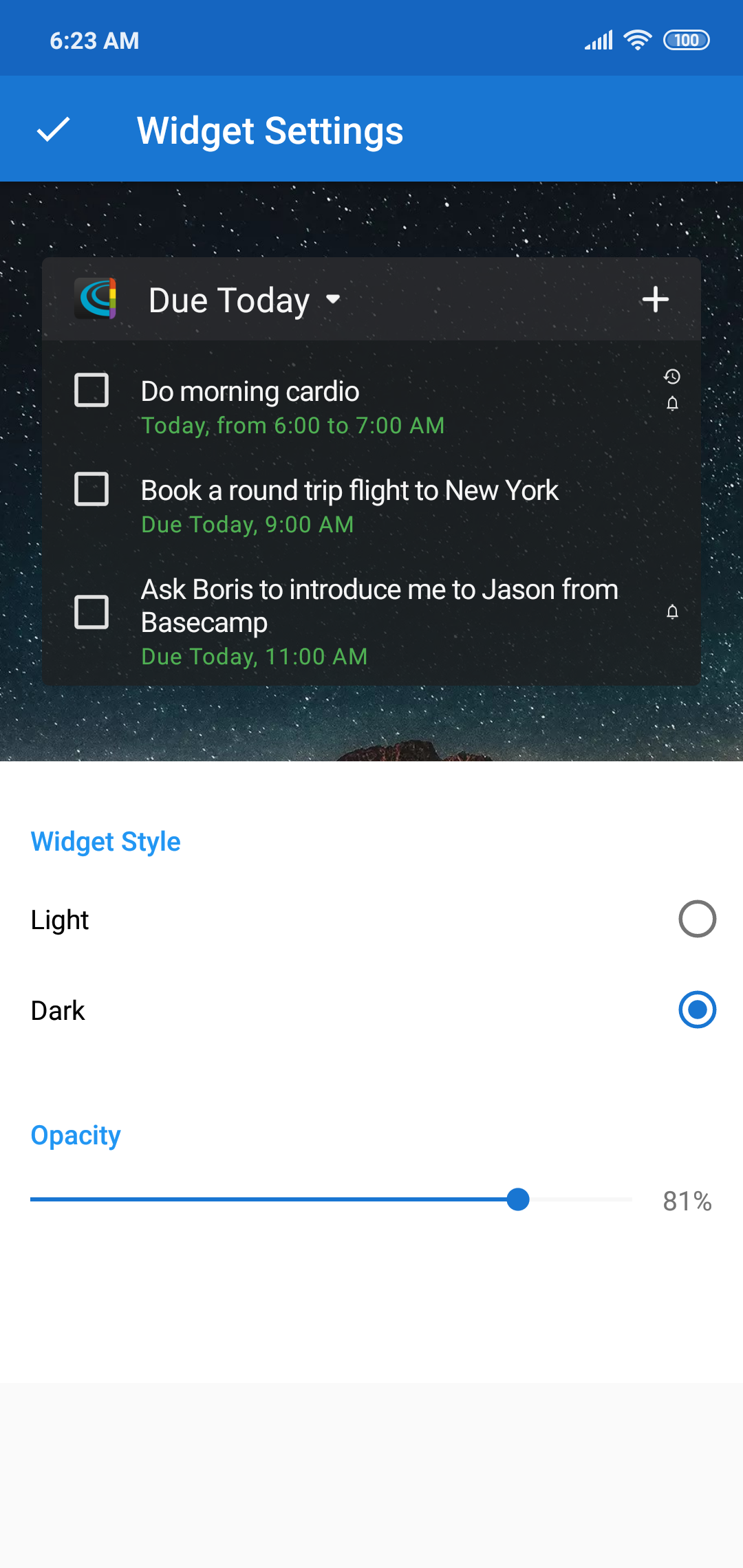 Please note that you can switch between the "Due Today," "Due Tomorrow" and "Chaos Box" task lists by tapping on the title of the currently active list. That will trigger a dialog like this.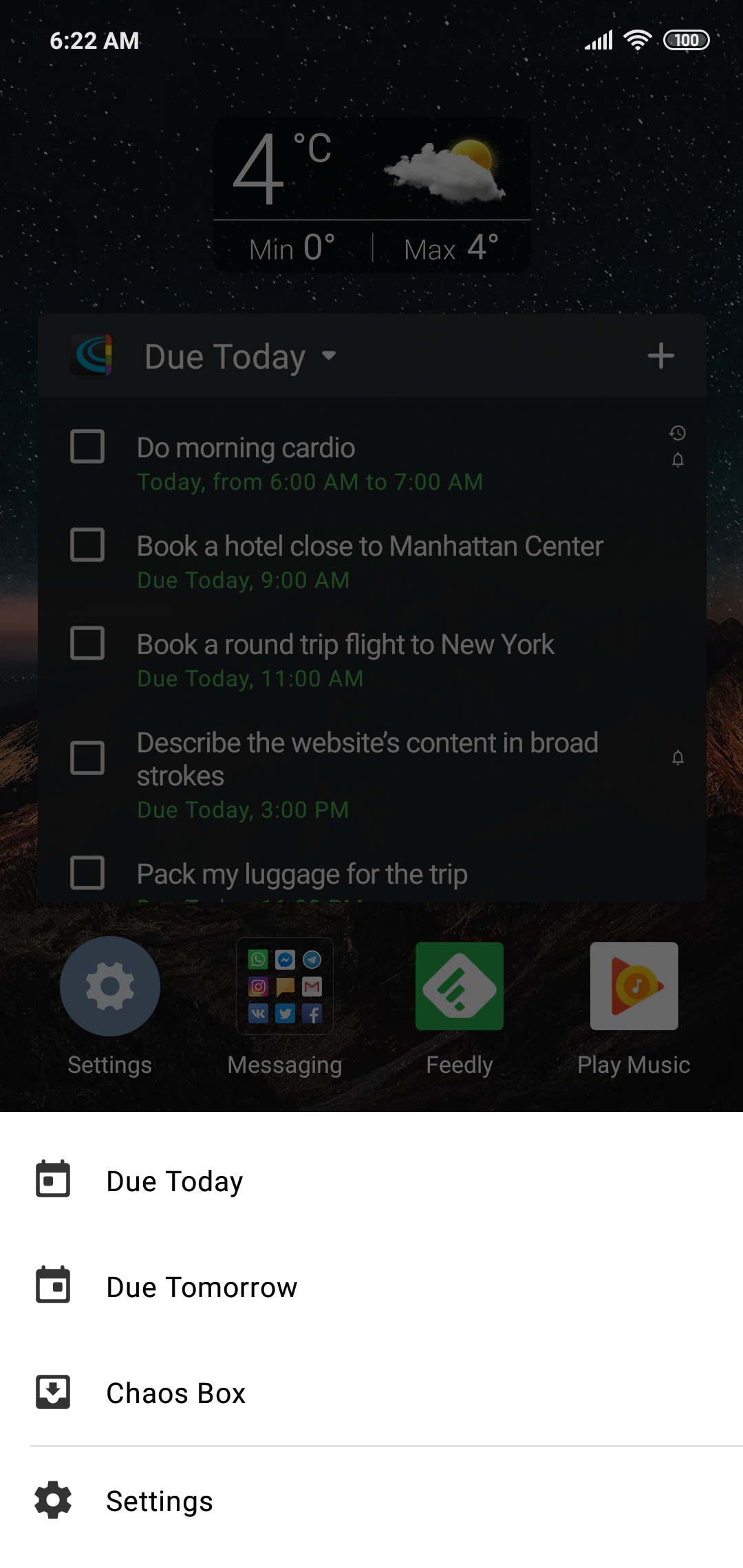 We recommend placing the widget on the main screen of your phone to always see the tasks for today. However, if you don't like that idea, we also offer a compact widget which takes up less space.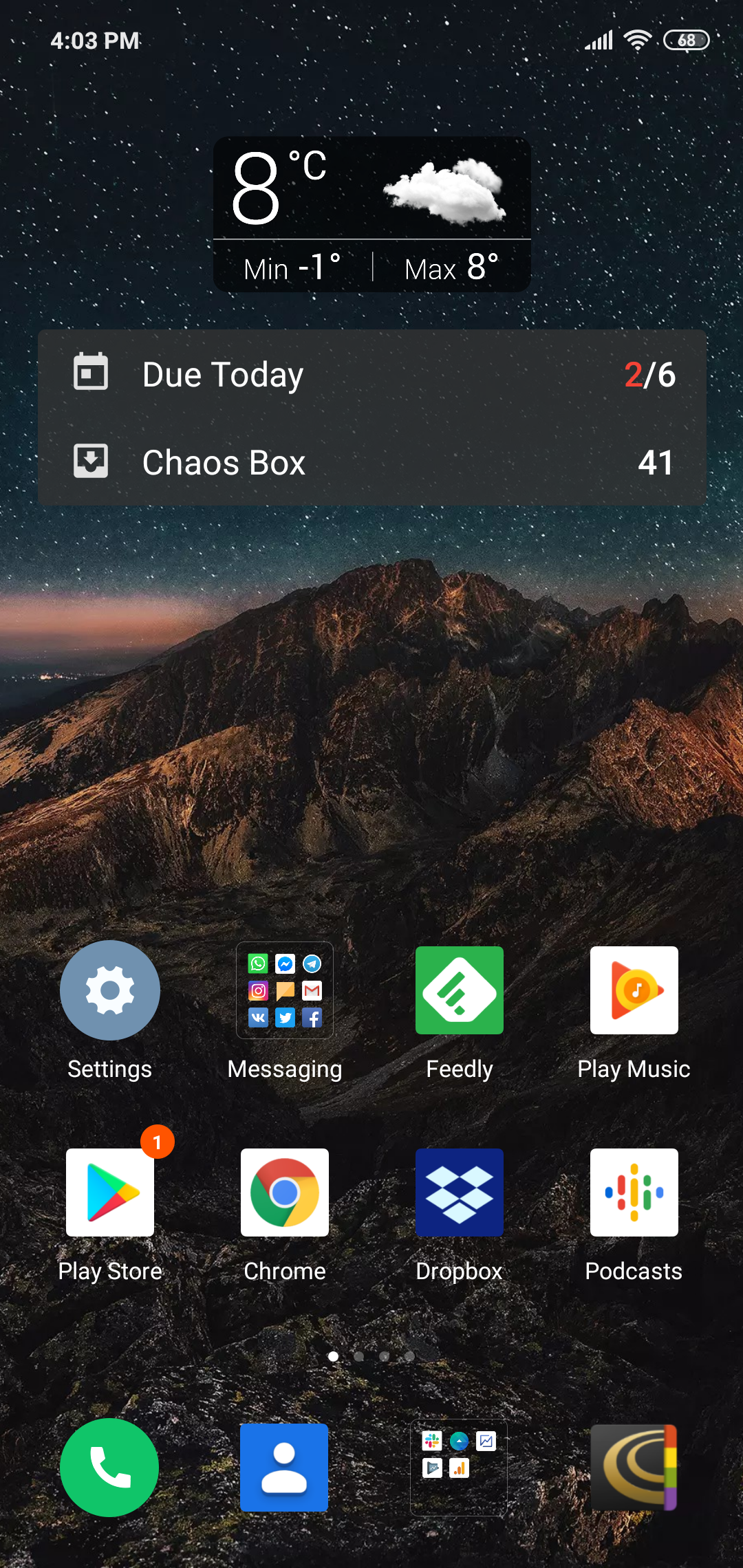 We hope you like the widget. Have a productive day!